Kentucky Lawn Care
Landscaping & Maintenance Services in Lexington, KY. Lawn service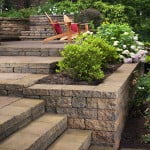 Kentucky Lawn Care provides the services you need to keep your property perfectly maintained. We offer many services to keep your property beautiful. Our landscape division can complete a complete landscape renovation project on time and within budget. From professional mowing to a complete landscaping project, we offer the services needed to support and enhance your property all season long.
Best of all, your property the attention it deserves and you will love the results you see. We Guarantee it!
---
Discover how beautiful your property will be View Gallery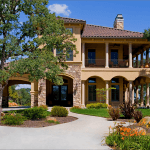 With our vast knowledge and experience in maintaining landscapes, coupled with our full line of commercial equipment Kentucky Lawn Care crews know how to bring out the full curb appeal of your home or business grounds. Because when your grounds are properly maintained, it invites you to kick off your shoes, lay back, and lose yourself in its simple perfection.
Property Managers, Apartment communities, or everyday homeowners, it really does not matter what your landscaping or property maintenance needs might be, Kentucky Lawn Care can help.
---
From professional landscape design and installation as well as regularly scheduled property maintenance services. You'll never have to worry again when your properties maintenance needs are going unchecked. And with a dedicated contact point, you can contact us anytime a need arises and get a remedy quickly and professionally.
Property Managers and Home Owners alike, we guarantee to have all your needs covered Spring, Summer, Fall & winter!
Want to learn more about what we do? View Landscape Services
---
Getting a Quote is Easy!

We can give you a quote for many of our services over the phone, simply by looking up your property size online. If you have a larger or more detailed project, we can set up a time to meet with you. And in most cases, offer you a written quote, the same day.
Give us a chance, you'll be glad you did.
When you call Kentucky Lawn Care You are making the right choice for your landscape needs for years to come. Your neighbors will definitely take notice.
Get started View our services | Get a quote
---
Our crews offer the experience and equipment to get the job done right!