Kentucky Lawn Care

! SEASONAL SAVINGS EVENT 2014 !
New Customers Get 10% OFF any Landscaping or Property maintenance service!
 View more promotions and save!
Get a Maintenance-Free Property!
Kentucky Lawn Care prides itself on providing landscaping and lawn maintenance services that are professional and easy to use. We offer many services to keep your property beautiful. From professional weekly mowing, to a complete landscaping project, Kentucky Lawn Care will give your property the attention it deserves – at a price you can afford. If you want to improve your property value, we have many landscaping options that are available. You will love the results you see. We guarantee it!
Discover how Beautiful your Property can be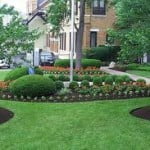 At Kentucky Lawn Care, we have the experience and tools to make your property look amazing. No matter what landscaping and lawn maintenance needs you have, Kentucky Lawn Care can help. We will customize a package specifically for your land care needs. We know your lawn is more than just dirt and grass. It's an extension of your home and your connection to nature. It is your escape. When your property is properly maintained, it invites you to kick off your shoes, relax, and lose yourself in its simple perfection.
Professional Services at Affordable Prices
From professional weekly mowing, to lawn fertilization, leaf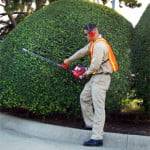 removal, shrub and hedge trimming, mulch installation, and complete landscaping projects – we offer all the services needed to maintain and enhance your property all season long. During the winter months, our teams remove snow and ice from sidewalks and driveways. Additionally, we can apply an ice dissolving agent that won't eat away at your sidewalk and driveway. All of our services are listed to the right. Simply click the category you are interested in to learn more.
Getting a Quote is Easy!
When you call Kentucky Lawn Care, we can simply pull up your property through an advanced program, which gives us measurements of your property. This allows us to give you a quote right over the phone! For larger projects, such as landscaping, our crews can be sent out the same day, or the day after, to meet with you and discuss larger projects, in which will require more detail. We can provide you with a written estimate, in most cases, the same day.
Are you ready to get started?
Mulch Delivery & Installation Included!
Save an Additional 10% on all orders enter Coupon Code "Mulch Love" at checkout!