Your shopping cart is below
1) Change the "quantity" box to how many trucks you want to order. (Please note we have a minimum 2 truckload order for our sale prices).
2) Press "enter" button on your keyboard, this will update the quantity and total.
3) To pay, simply click the orange "Checkout with Paypal" button.
Wait! Don't miss these greats deals to enhance your installation!
(once clicked, scroll down to see it updated in your cart)
---
Organic Herbicide Application. Only +$18 per truckload.
Controls one season of weed growth which will help prevent weeds and will reduce flower bed maintenance.
---
Flower Bed Edging. Only +$48 per truckload.
Raises curb appeal by creating a gap between the flowerbeds and lawn.
---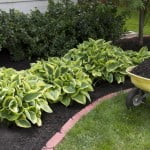 Rush Installation (Within 72hrs.). Only +$120 per truckload.
Do you have an event or get-together coming up and you want to get your property looking beautiful in a hurry? Add this to your cart and we will install within 72Hrs. after you complete the order.
---
Click here to add additional materials with this order
---
Would you prefer to order by phone? Give us a call! (859) 913-0957
Order today and save!
Our prices include material, delivery, and Installation at your home or business!