Specialty Services
Specialty Services in Lexington, Kentucky
Kentucky Lawn Care offers many types of specialty services.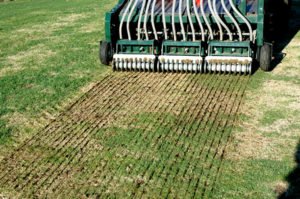 What type of services were you looking for?
Click a service to learn more:
Landscaping Company with Experience
Kentucky Lawn Care has several Lexington landscaping locations to provide you with expert local landscaping services in Lexington, KY. Providing Lexington landscaping, retaining walls, patio and deck creations, and walkways, as well as much more. Our Lexington landscaping experts help to create a landscape that's not only picture perfect, but healthy and prosperous. Our Lexington landscaping company is an investment that keeps you prosperous too, raising your property value during a critical economic period.
Lexington Landscaping is Available from Kentucky Lawn Care
Local landscaping services in Lexington provide prompt, reliable customer service that keeps Lexington landscapes beautiful and trouble-free. Trust our expert landscaping company in Lexington from Kentucky Lawn Care. Our Lexington landscaping professionals provide the security of a trusted landscaping company. Enjoy the time-tested expertise of Lexington landscaping services available from Kentucky Lawn Care. Our Lexington landscaping professionals have been creating perfect landscapes for residential and commercial landscaping clients for years.
Local experience is what makes our knowledgeable Lexington landscaping professionals different. They understand the unique requirements that impact Lexington landscaping services, such as when the correct time is to plant shrubs and build retaining walls, as well as additional various landscape elements. Kentucky Lawn Care can even send out crews to keep up with your landscaping needs, as well as provide excellent landscaping service year-round.
Landscaping Services – Backed by the Kentucky Lawn Care Promise
Kentucky Lawn Care is committed to providing you with the highest quality service. Because your property means more to us, our team of trained professionals will work until you are satisfied, or refund the amount of your last service. Period.
Please contact us for further questions or to schedule a free quote.